Website redesign | UX design course project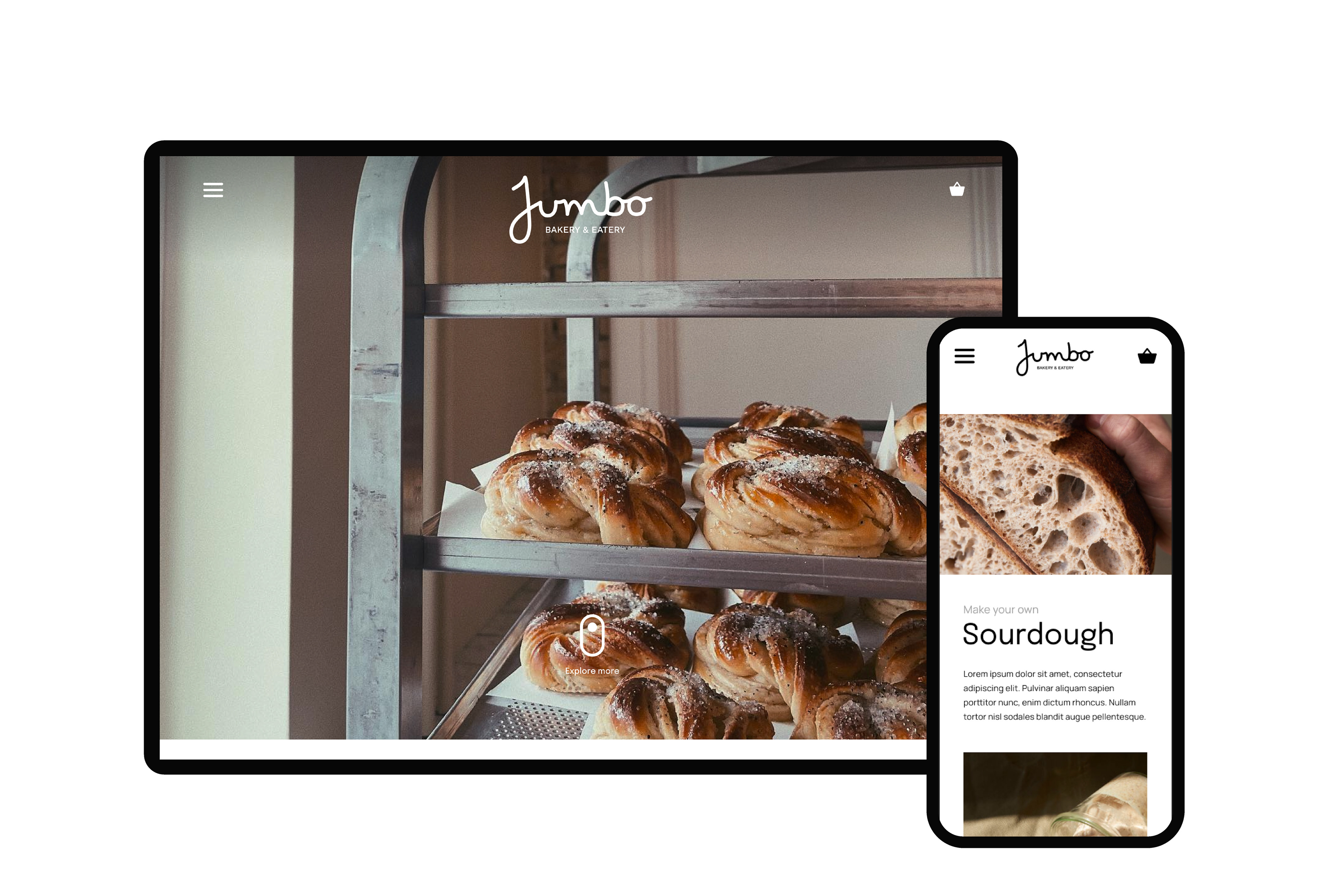 Jumbo Bakery & Eatery is a cosy cafe located in Aarhus. Despite Jumbo's high-quality products, hip personality & active social media presence, its current website lacks personality, doesn't accurately represent the company, neither provide value for current or potential customers.
During my participation in a 6-week UX and graphic design course, I have undertaken the task to uplift Jumbo's visual presence and improve user experience in the website. 
During the project I have used a hands-on approach that is defined by the design thinking process - composed of 5 phases:

empathize, define, ideate, prototype, test.

In order to create a user-centric design, I have carefully done research by conducting ethnographic studies, surveys, user testing, company & competitor analysis. Further on implementing the findings into a new site map which was later visually presented into wireframes and high fidelity mockups of the redesigned website. 
This is a personal and conceptual project developed for a six-week educational course. The project is still in progress and new updates will follow soon.
The logo and all photography belong to Jumbo Bakery & Eatery.

After deeper company and customer research through Empathize phase, I synthesized the gathered information into methods that helped me identify the core problems, customer pain points and sketched out possible solutions.
During this stage, the main problem question has been defined. :
How to accurately represent the company through its website and create value for both existing and new users?
I created an aggregated empathy map  - visualizing user attitudes and mindsets combined to represent a user segment, who exhibit similar behaviours.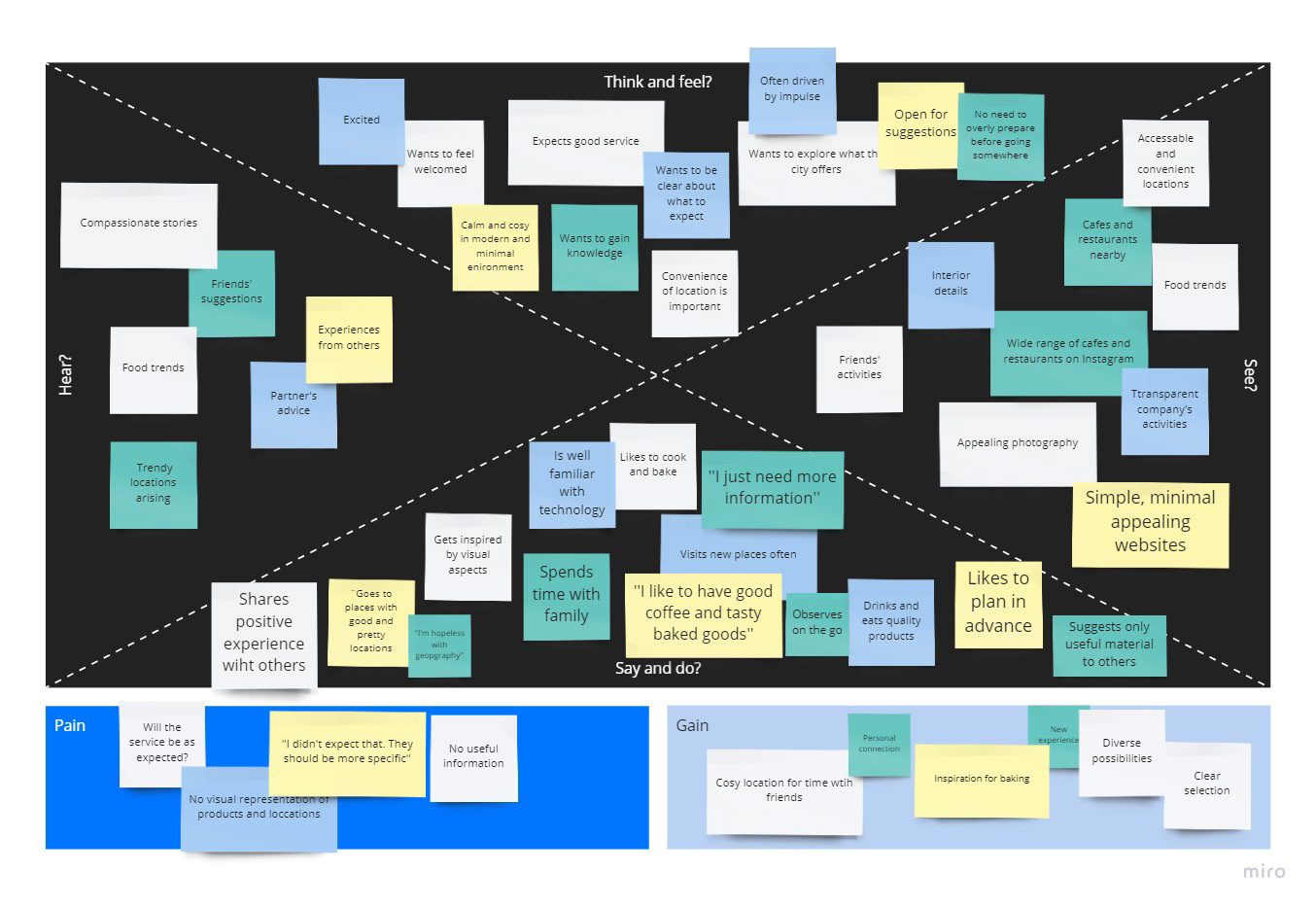 Through the research, I had identified two user profiles that represent the existing and future customers of Jumbo, both with the

common problem of not being able to relate and gain value from the existing website.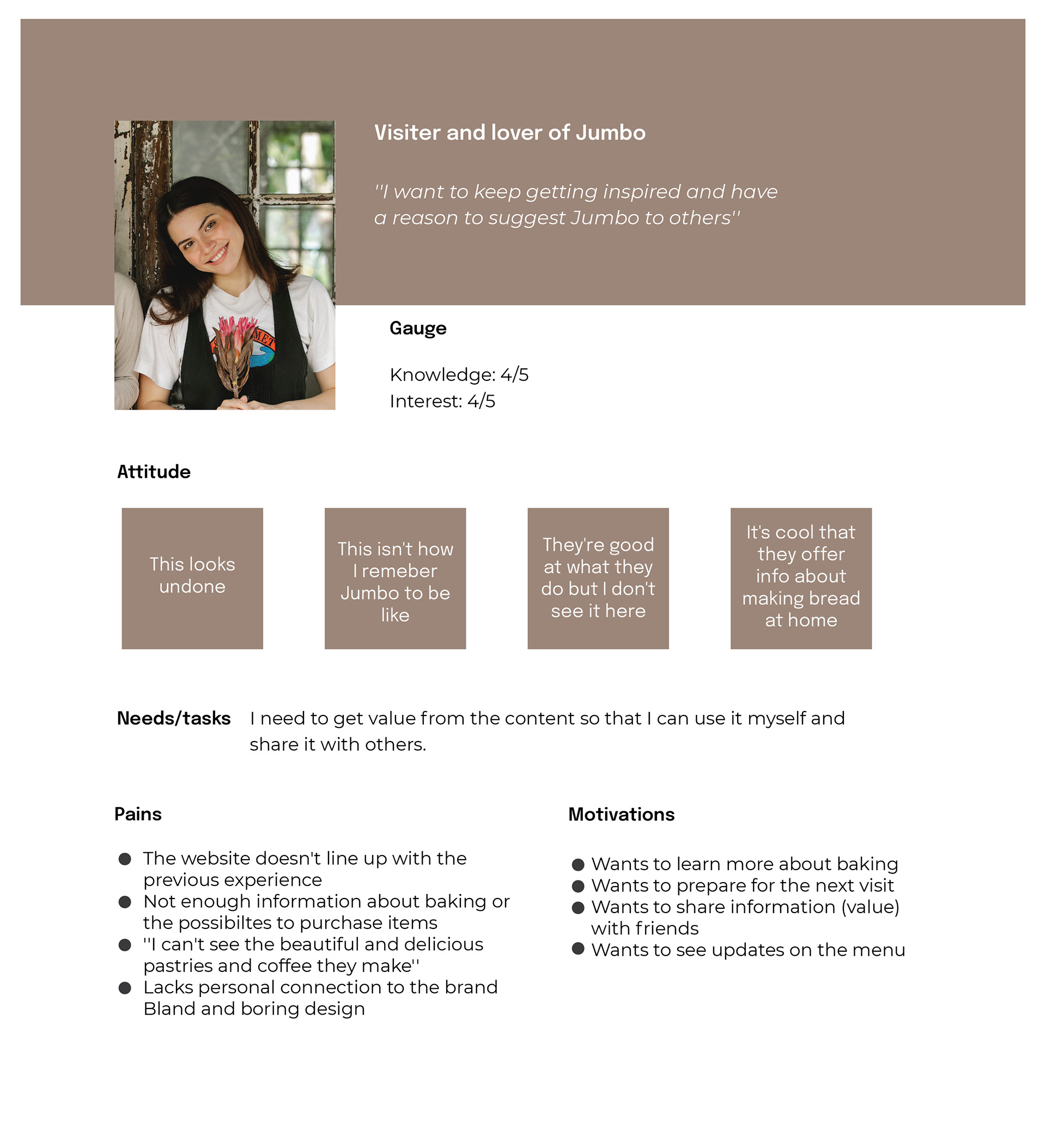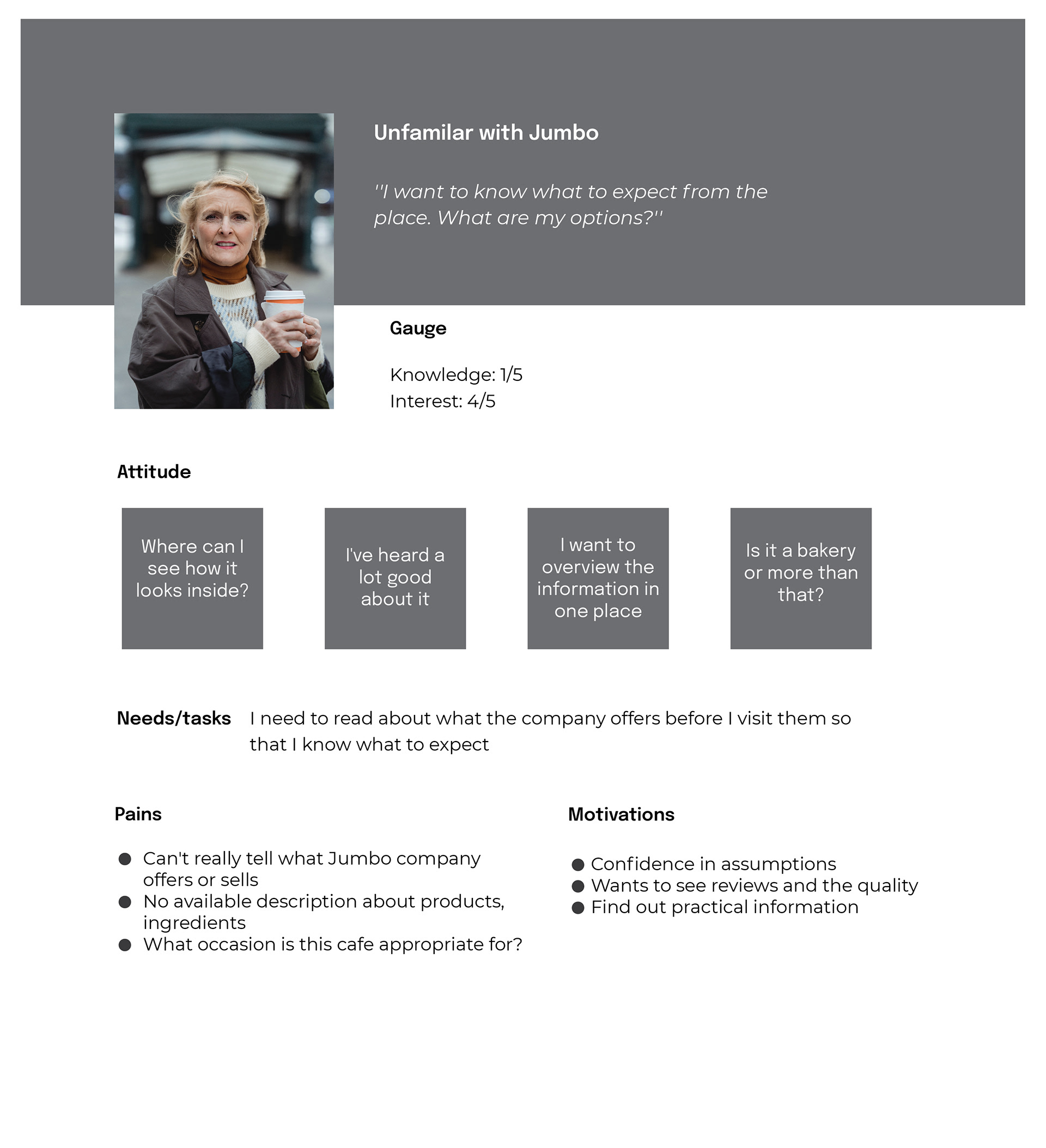 I have used this method to understand

how Jumbo can relieve users' pains and elevate their gains

, and most importantly, create value by aligning their goals to serve the customer.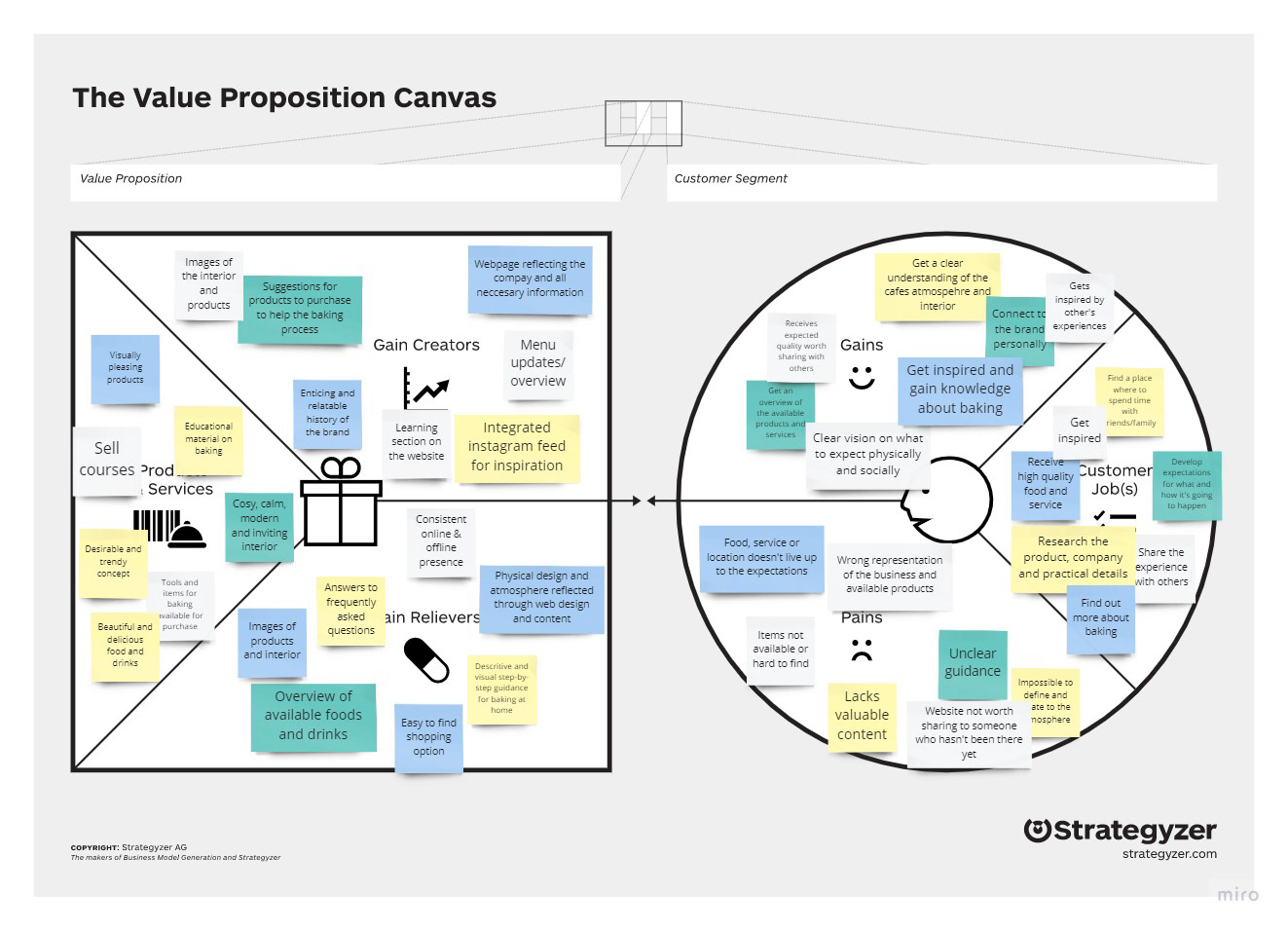 I've used this method to visualize the user's process of interacting with the company's website. This has given me a clear overview of the

pain points that the users meet in their journey and which of them can be fixed

 through the design solution.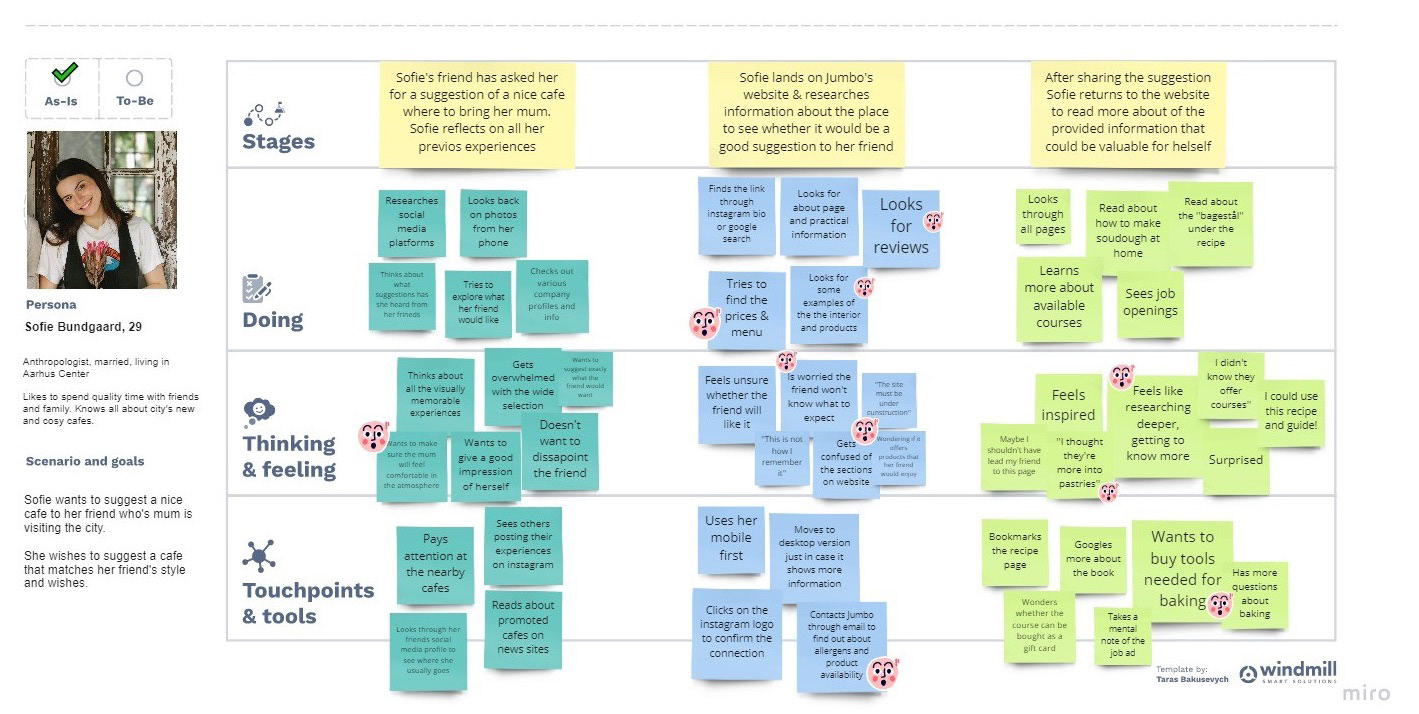 In the third phase, I started ideating solutions based on the previously defined problem question.
I started by adjusting the existing sitemap to better the company's representation and add value. Through the process, information architecture developed as I continuously reflected back on the user profiles.
Information architecture distributed according to the significant importance and user needs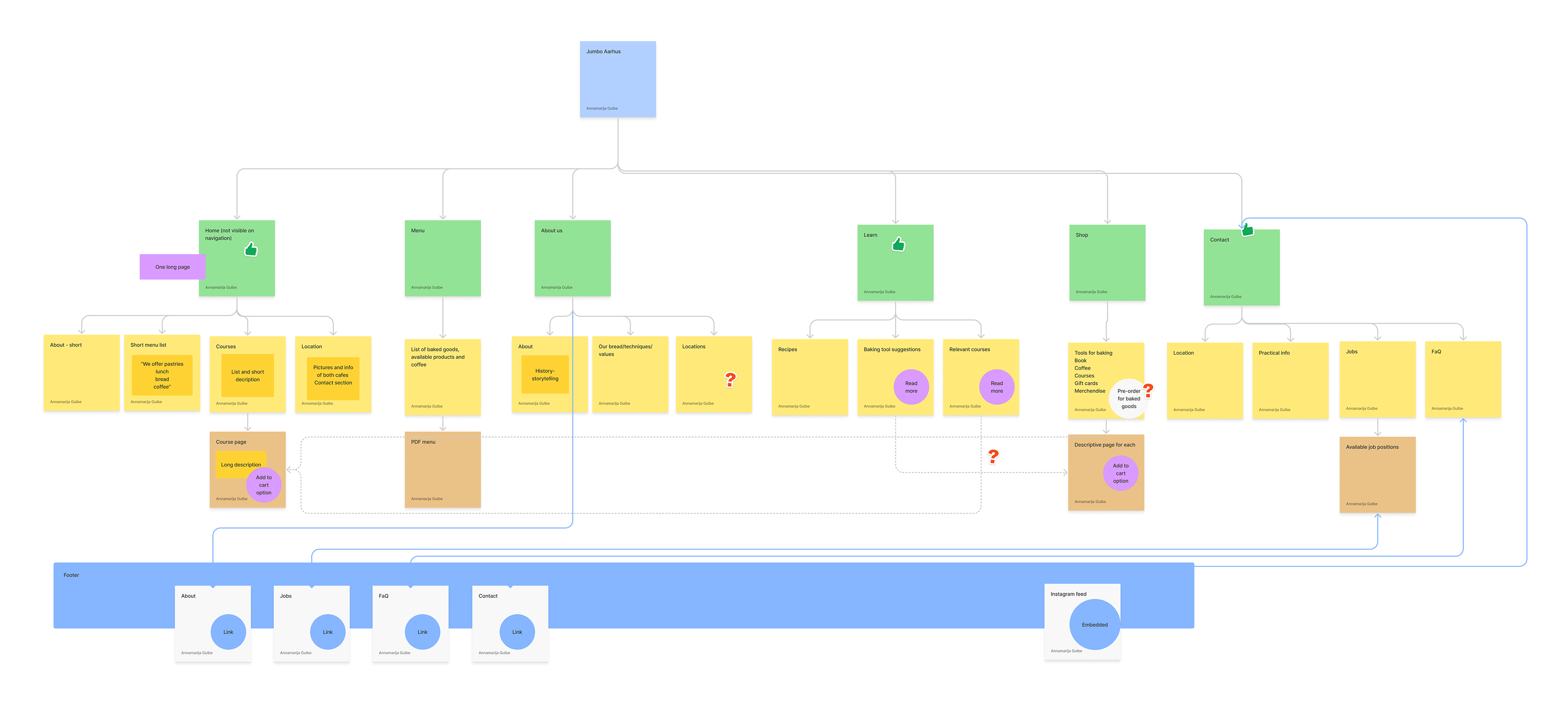 During prototyping, I put the previously established ideas into tangible solutions by establishing the style and designing the wireframes which later on were turned into high fidelity mockups.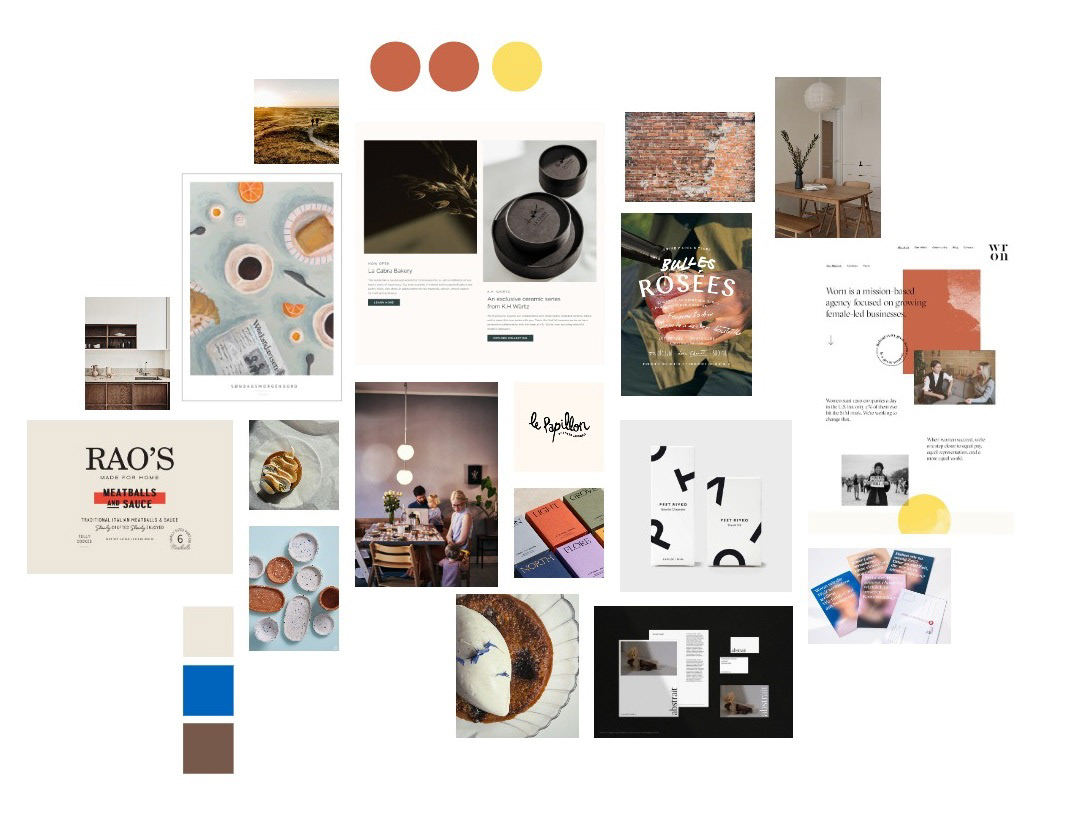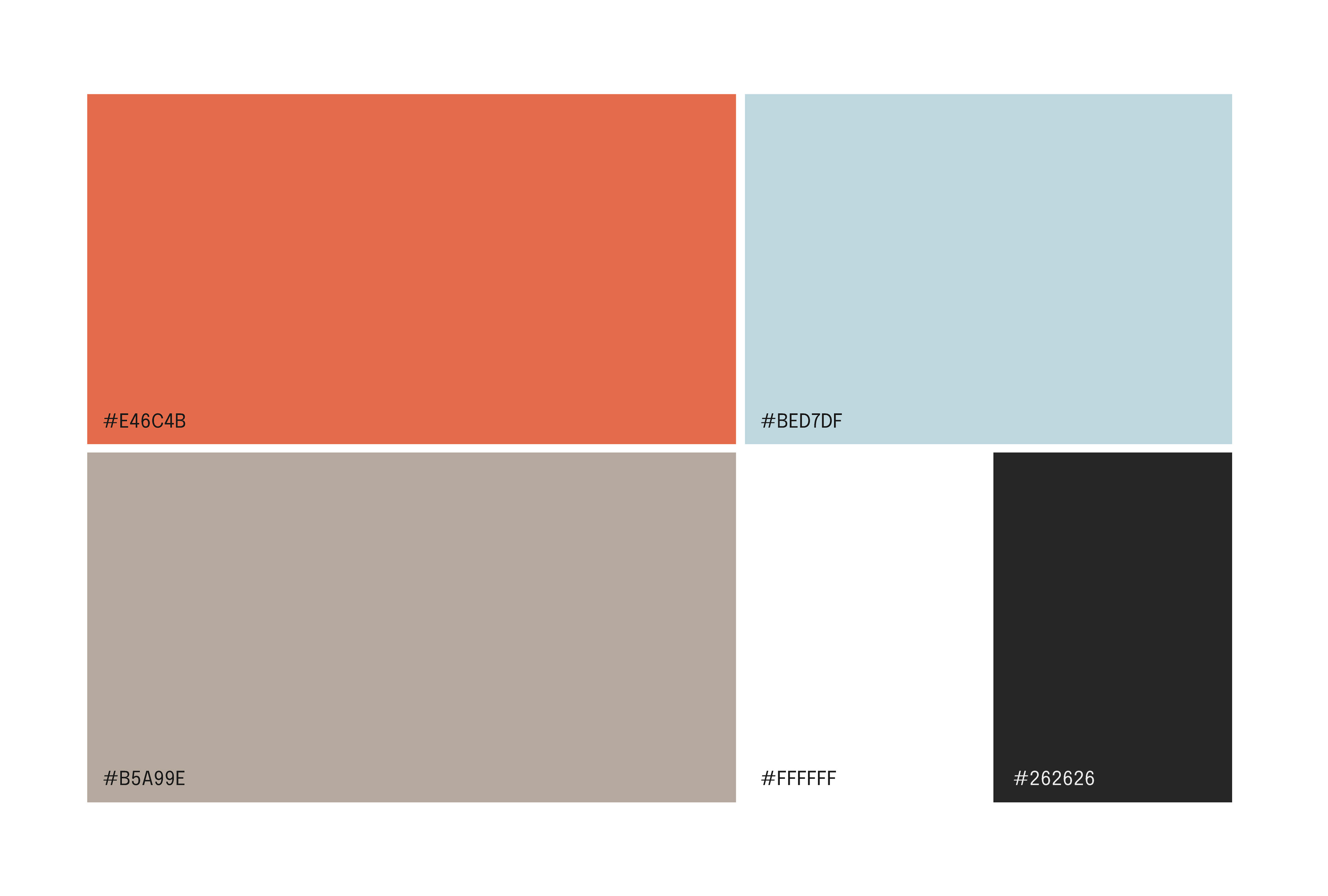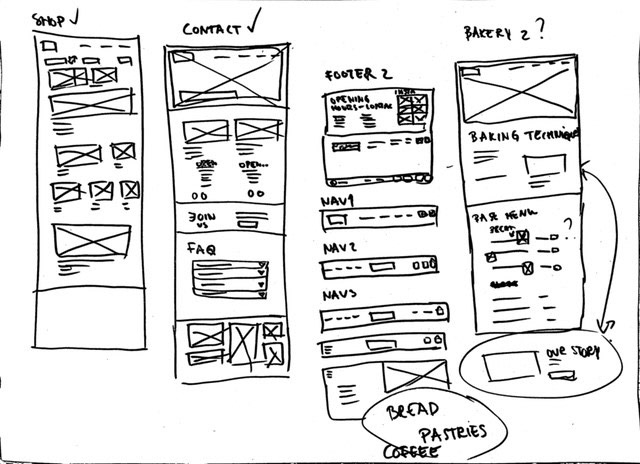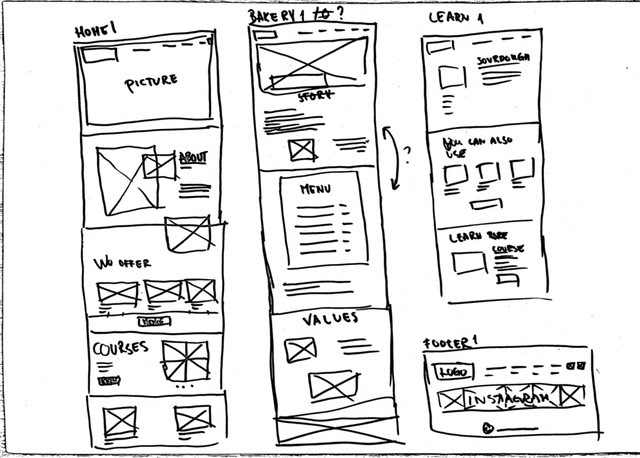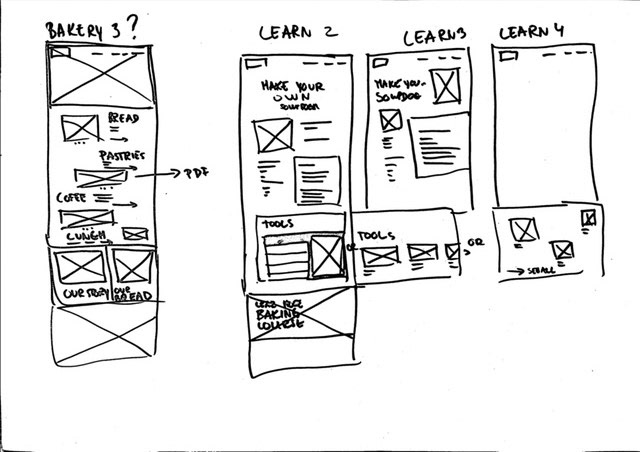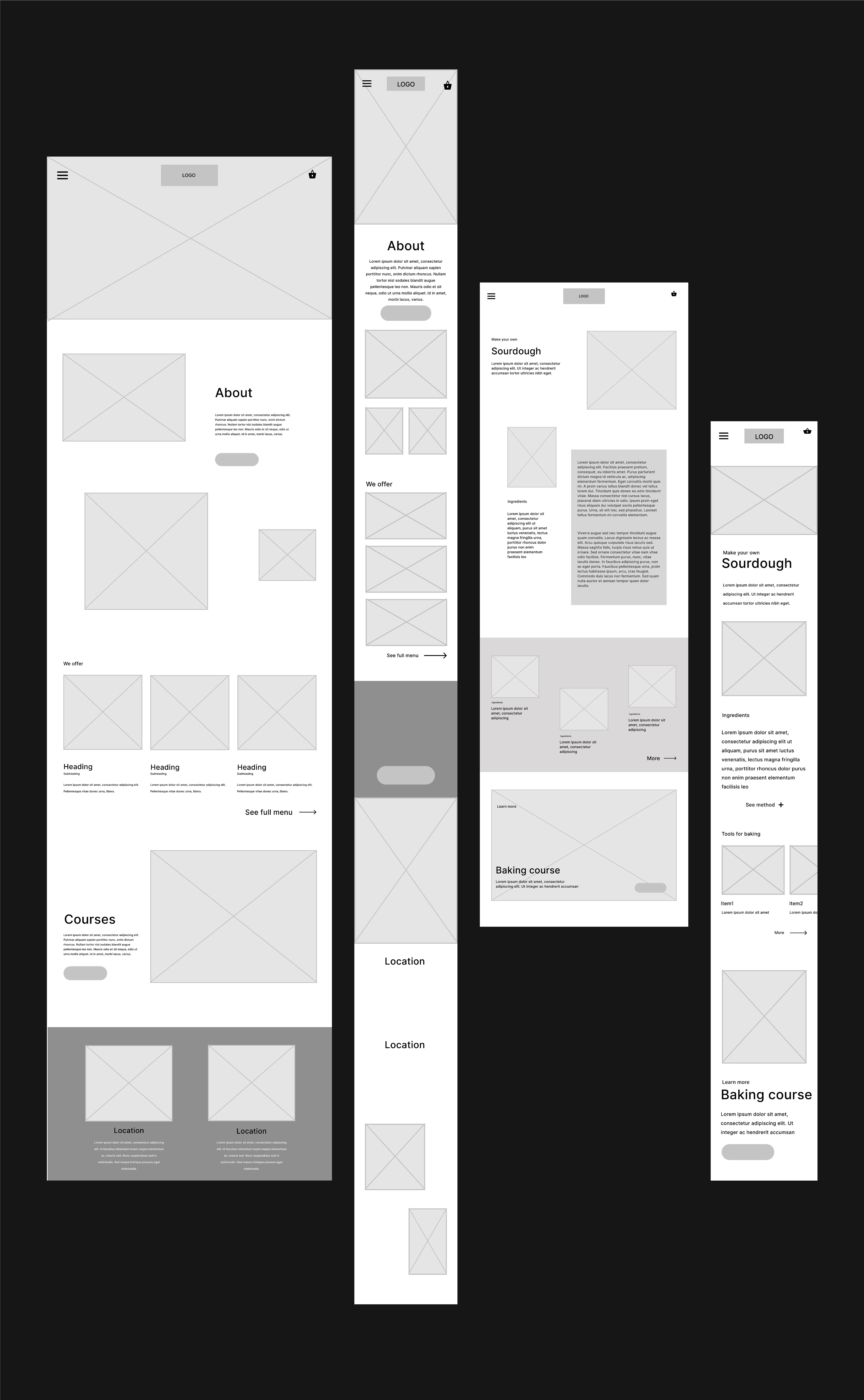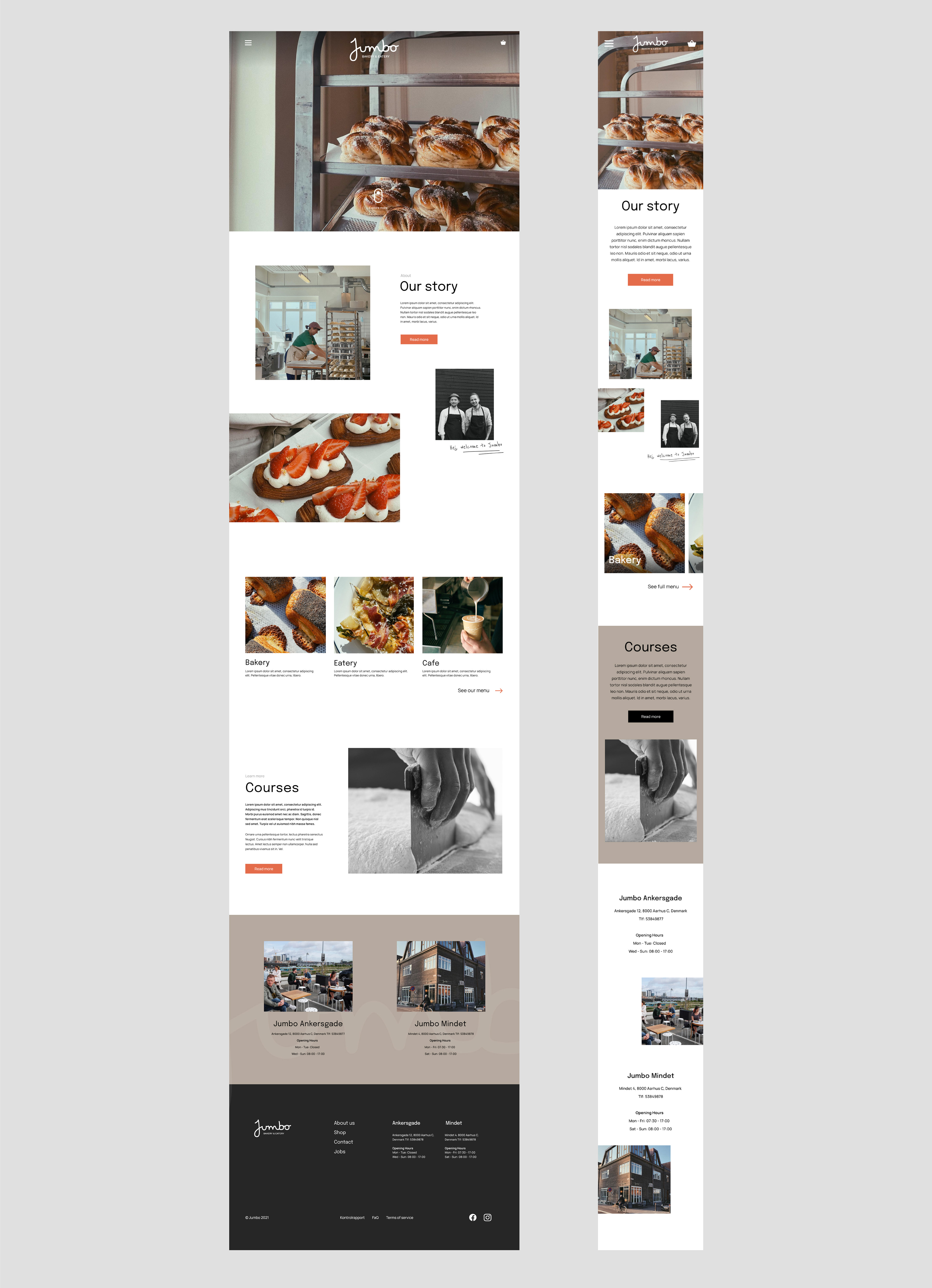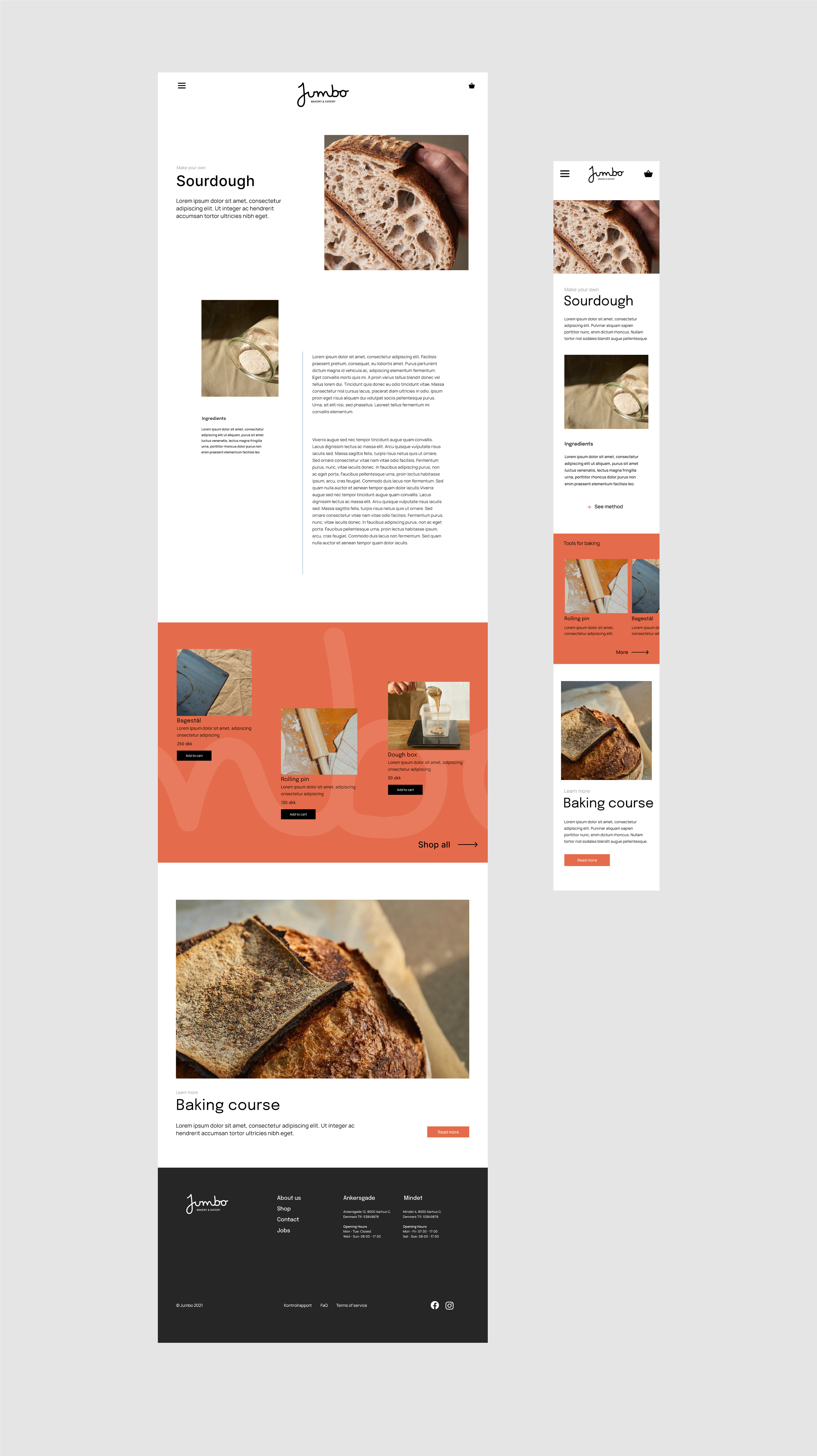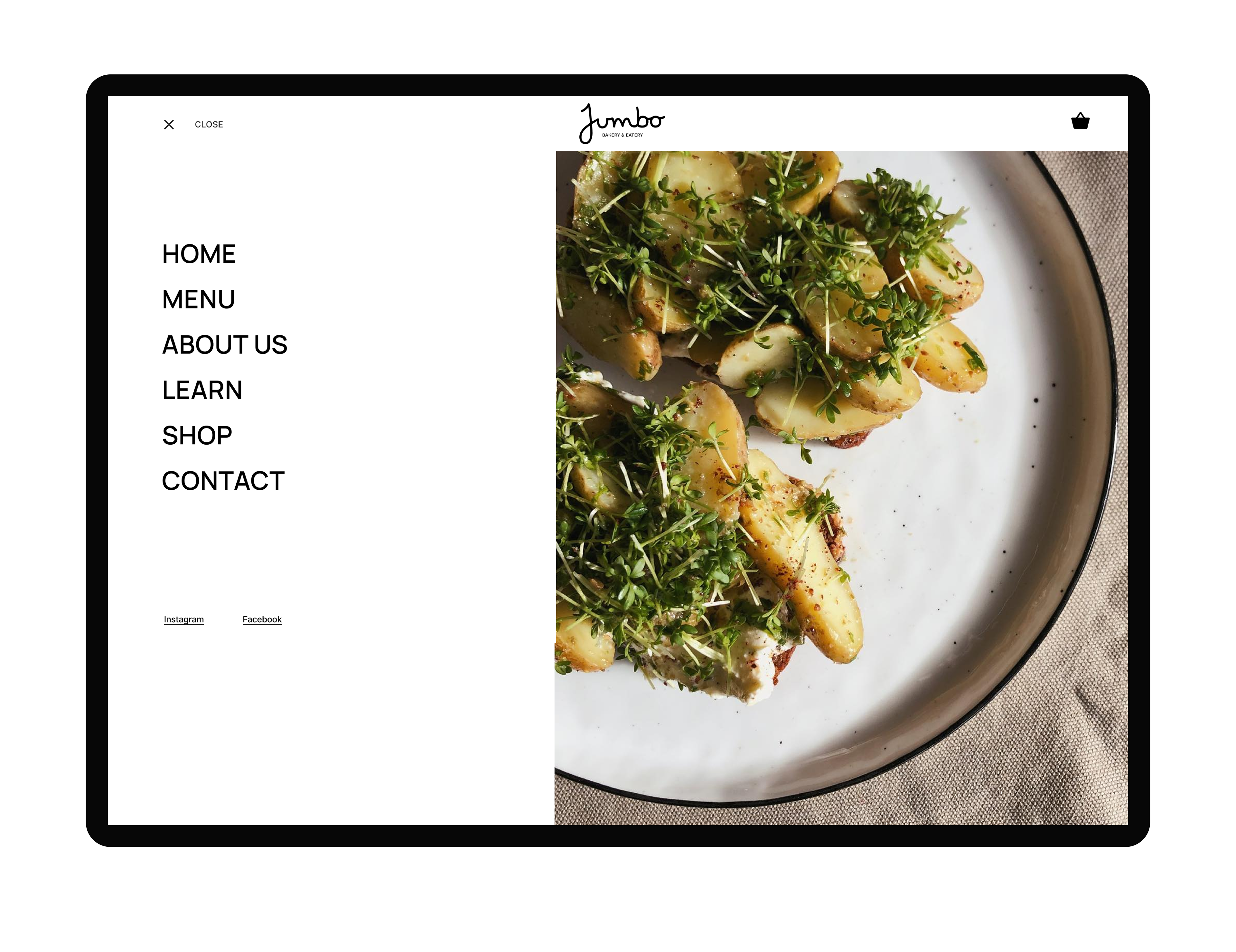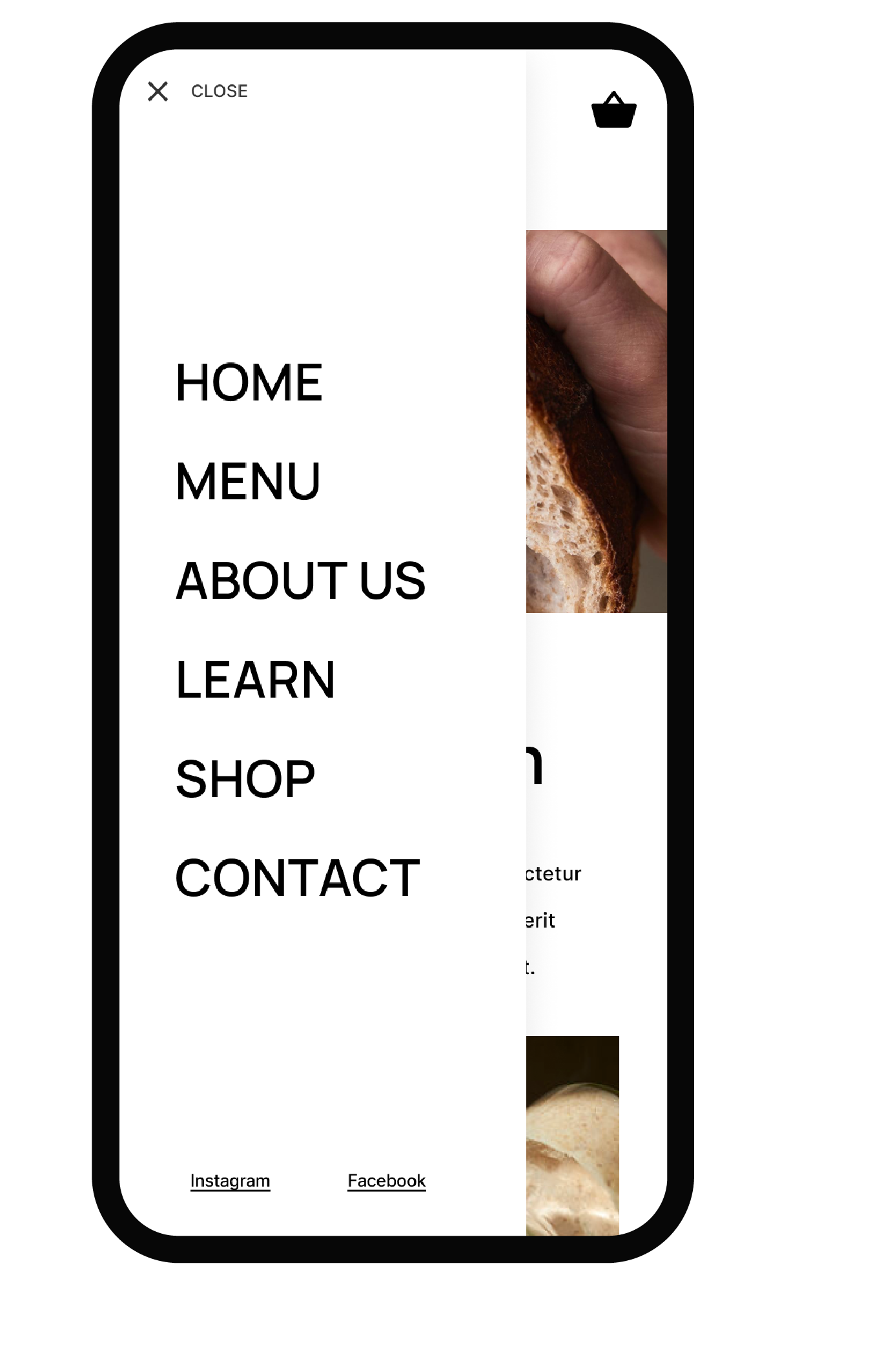 To add value to the initiative I designed an Instagram post and story that could be advertised on Jumbo's social media in order to promote their baking courses.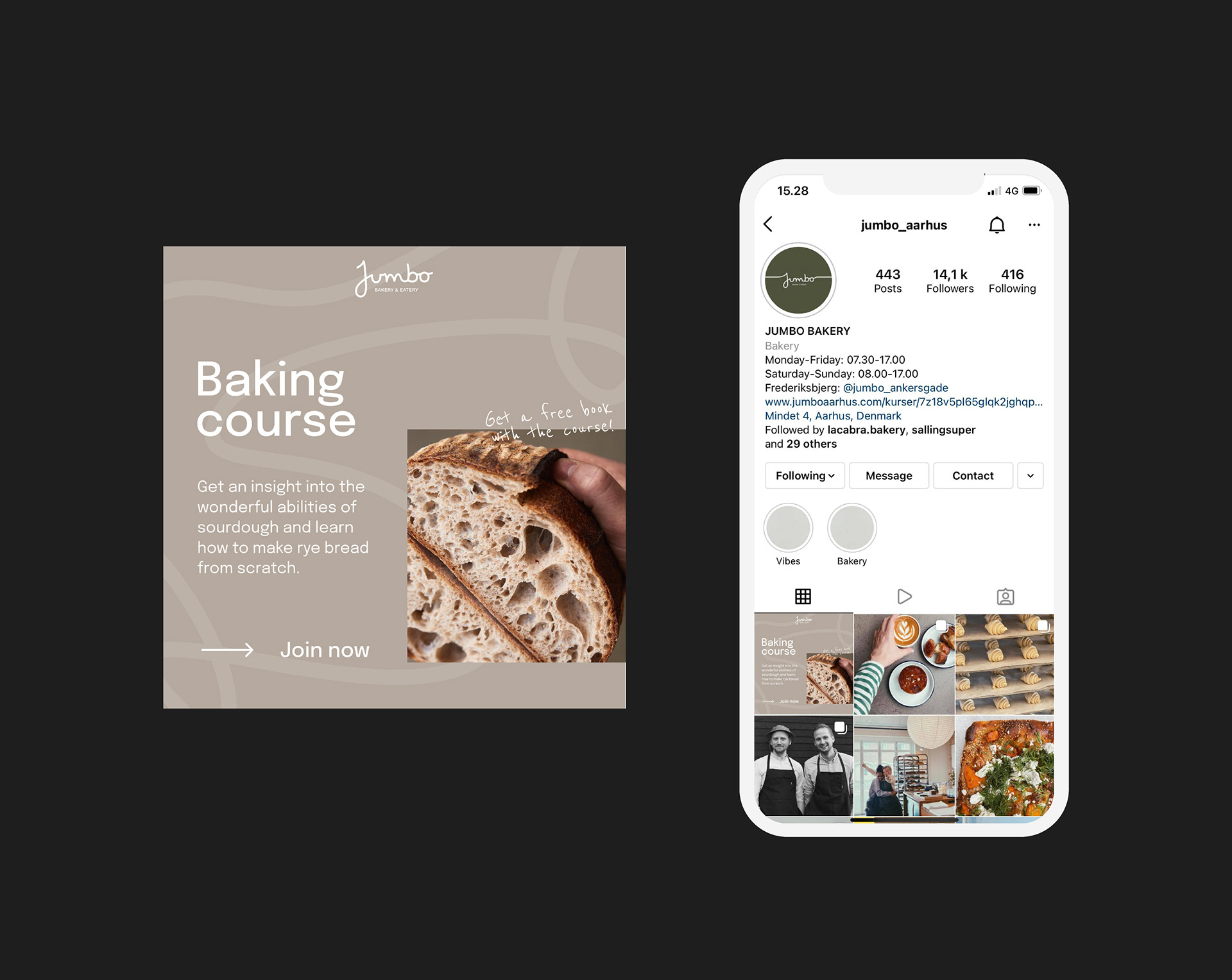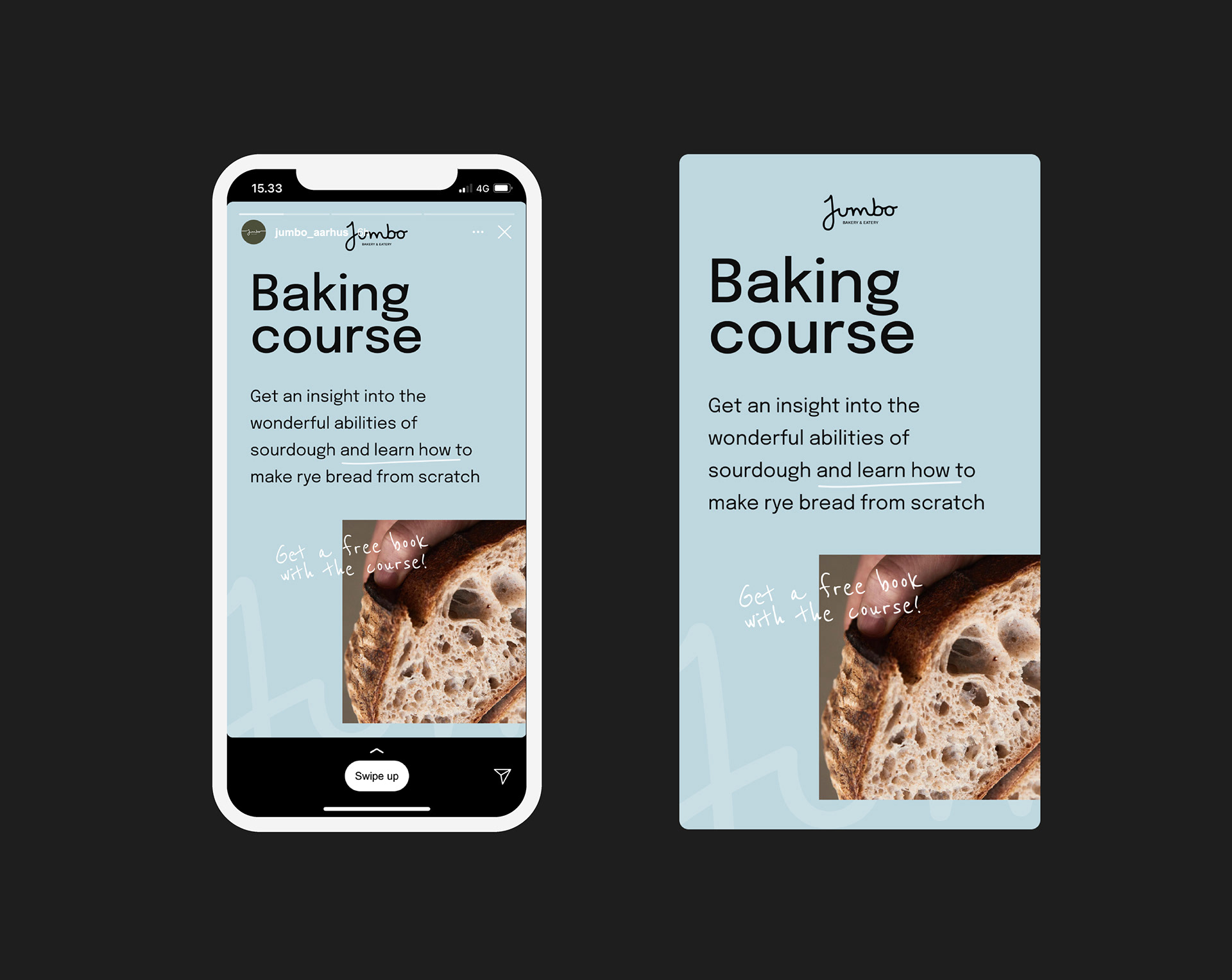 By following the framework and combining different methods I have successfully researched and understood user pain points, needs and goals. I have defined three main problems: 
1. The website doesn't reflect the company; 
2. The website lacks valuable information; 
3. The company doesn't use the full potential of their website to grow financially; and solved them 

by designing practical ideas that directly create value and bring innovation. 
The final product provides users with useful information about the bakery, expresses a cohesive visual style and helps the company increase its revenue. 
As design thinking is an iterative process, I believe that by further continuing to work on the project, returning to previous stages and fully executing the testing and implementation stage, the problems and solution would involve and lead to more successful results.