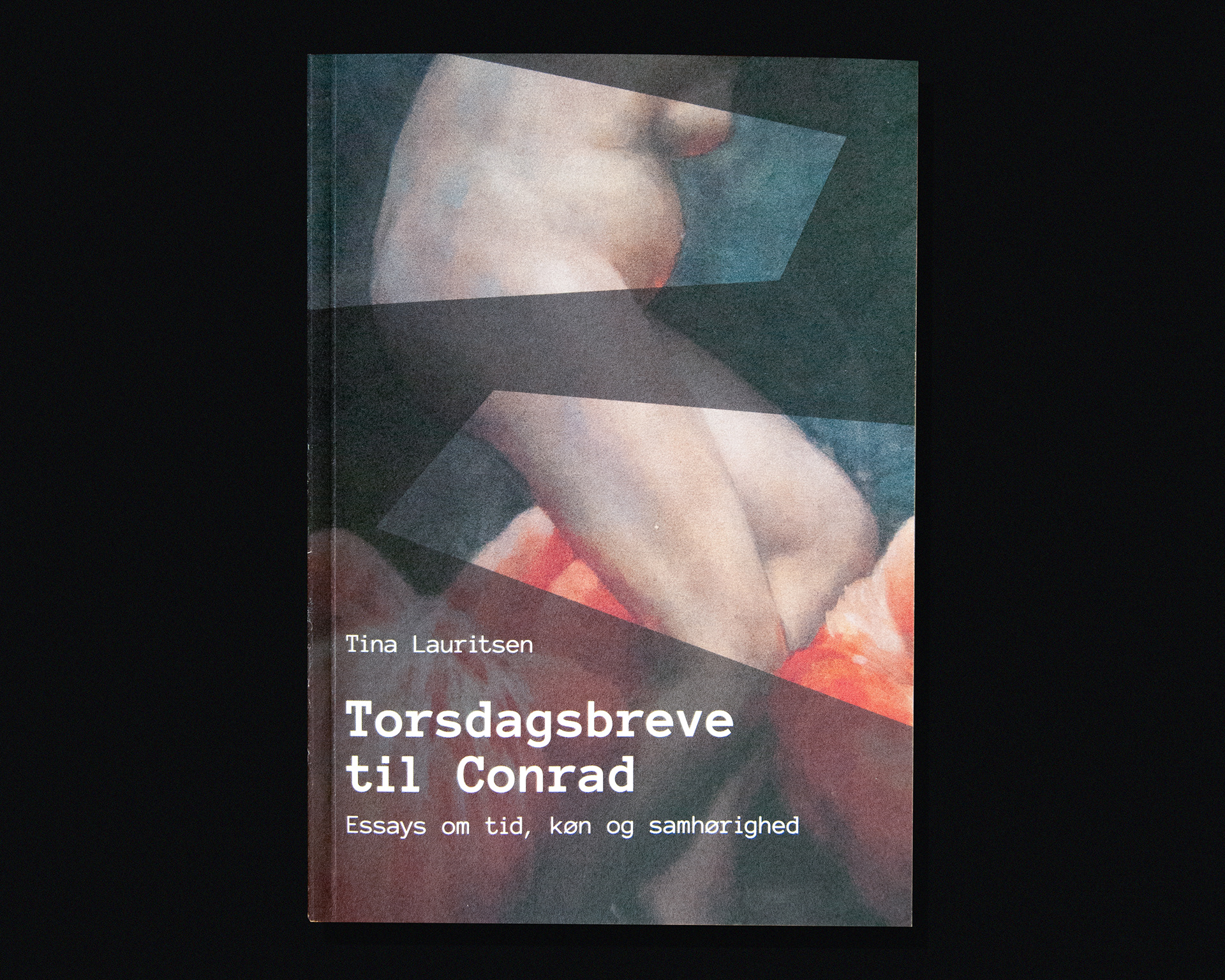 from Danish: Thursday letters to Conrad   
21 essays through the gaze of Time, Gender, and Cohesion.
'' Conrad is in the gap between conception and birth. The author uses the essayistic letter form to prepare him for the encounter with the world that becomes his, while she herself slips into a new place in the narrative, as a grandmother. ''
Personal contribution to the project: Design of the book's layout, cover design and preperation for print.